Business
Doing Business in Africa – FPRI Events
About the event
Africa, with its young, fast-growing population and some of the most dynamic economies in the world, is poised to become the world's future economic growth engine. However, will the world be ready to do business in Africa? dr Carla Jones of Sam Houston State University and former Templeton Fellow; Ms. D. Yvonne Rivers, an international business consultant and leadership coach; dr Fred Olayele, Director General of the Pan-African School of Policy Innovation; and Mr. Ned Rauch-Mannino, a former Assistant Assistant Secretary at the US Department of Commerce, will join Charles Ray, Chair of FPRI's Africa Program, to share their experiences and expertise on the intricacies of doing business on the continent, whereby the focus is on Kenya. one of the fastest growing economies in Africa.
speaker
Carla D Jones
– Carla D. Jones is a Templeton Fellow in FPRI's Africa program and an Associate Professor in the Department of Management, Marketing & IS, College of Business at Sam Houston State University.
Ned Rauch-Mannino
– Ned Rauch-Mannino is a former senior US official with the US Department of Commerce and the US Agency for International Development. Ned Rauch-Mannino served as deputy assistant secretary for global operations and senior adviser on global markets to support U.S. trade diplomacy worldwide.
Fred Olayele
– The varied career of Dr. Fred Olayele covers science, government, finance and international development. He previously served as chief economist and senior vice president at the New York City Economic Development Corporation.
Yvonne Rivers
– Yvonne Rivers has been a Director of Phoebe Marketing Group, a business development, marketing and training firm with global operations and headquarters in Washington, DC, since 1997.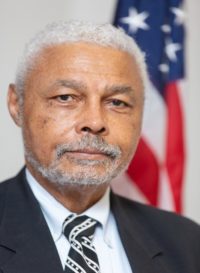 Charles A Ray
– Charles A. Ray, Member of the Board of Trustees and Chair of the Africa Program at the Foreign Policy Research Institute, served as US Ambassador to the Kingdom of Cambodia and the Republic of Zimbabwe.
#Business #Africa #FPRI #Events Source