Business
RIT's Center for Urban Entrepreneurship announces the winners of the Business Pitch competition
Local entrepreneurs Jnicholle Glover and Charletta Broome are still on cloud nine after walking away as grand prize winners of RIT's Center for Urban Entrepreneurship's ROC the Pitch competition. The couple, founders of Urban Euphoria, LLC, a downtown Rochester entertainment venue, claimed their $25,000 sponsorship check and joined some of the area's newest business owners at the August 25 celebration at the Hyatt Regency Rochester .
For the first time since the pandemic began, the Center for Urban Entrepreneurship at 40 Franklin Street hosted the highly successful corporate pitch competition, open to all companies operating in Monroe County.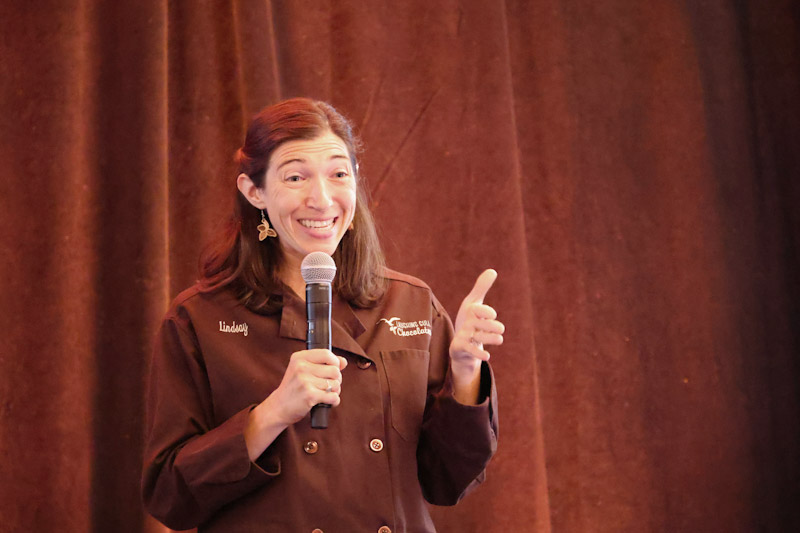 ‌
Peter parts
Other contest winners included Laughing Gull Chocolates, purveyors of quality, locally sourced, organic chocolate with transparent ingredients, owned by Lindsay Tarnoff (Rochester Rotary 4-Way Test Award); Sew-N-City hair salon specializing in sew-in and bonded weaves, wig fitting and assembly, makeup, eyelashes, braided styles, crochet looks and hair cutting, owned by Shannon Scott (People's Choice Award and Urban League of Rochester winner); and Morgan's Cereal Bar with a selection of hot and cold cereals, a variety of cuisine and beverages, and a food truck owned by Cheria Anderson (Urban League of Rochester Award).
The contest was open to business owners who have an existing business plan and business model that generates at least $25,000 in annual gross sales. Participants were required to meet with a business coach at least once during the competition and attend boot camp sessions covering pitch etiquette, financial literacy, and business plan review and updating. The judges examined the owner/team's unique competitive advantage, marketability, industry expertise, company financial strength and company growth. Ten companies were selected for the competition.
"We are very pleased with the quality and variety of entries we received for our business pitch competition," said Ebony Miller-Wesley, director of RIT's Center for Urban Entrepreneurship. The center should help transform the regional economy and build prosperity within the city community by being the hub for city entrepreneurship programs and research.
"We're always looking for business owners who are passionate about their ideas and potential for success," she added. "This competition gives us a unique opportunity to help those companies who may be challenged by securing access to capital or need guidance as they take the next steps in their entrepreneurial journey. We hope to continue to make an impact that will help them continue to grow in Monroe County and provide services to our communities."
Lindsay Tarnoff is the Founder, Owner and Head Chocolatier of Laughing Gull Chocolates on East Main Street in Rochester. It was Tarnoff's first time involved in this type of business pitch competition, and she said the experience was invaluable.
"We had an opportunity to really refine who we are, our values, solidify a plan and understand the numbers," Tarnoff said. "We are proud Rochesterians and it has been an honor to meet other local businesses who are also investing in the community. We feel fortunate to be able to take part, and winning the Rochester Rotary 4-question test is a privilege that will further bond us to our community and help fuel our growth. We look forward to our next steps as a company."
Glover's Urban Euphoria accommodates more than 200 people in the historic Jonathan Child Mansion, named for Rochester's first mayor, on Washington Street and offers guests unique options including soul food catering and event promotion.
"The willingness of the consultants and faculty at RIT's Center for Urban Entrepreneurship to share their expertise has a powerful impact on us as leaders," said Glover. "We truly appreciate each gem and plan to continue to rely on the CUE to guide us as we scale our business."
The competition, which is expected to return in 2023, was sponsored by RIT, Rochester Economic Development Corp., Urban League of Rochester and Rochester Rotary.
Visit the Center for Urban Entrepreneurship website for information on programs and services.
#RITs #Center #Urban #Entrepreneurship #announces #winners #Business #Pitch #competition Source