Entertainment
The Salt Lake Museum offers its first immersive art exhibition in Spanish
Lindsey Dunlap and Lilian Aguilar watch From Monet to Kandinsky, an immersive experience with Spanish narration, at The Leonardo in Salt Lake City on Tuesday. (Kristin Murphy, Deseret News)
Estimated reading time: 3-4 minutes
SALT LAKE CITY — When Salt Lake resident Maria Elena Romero took in an immersive art experience Tuesday, it wasn't the flower scenes or portraits that got her emotional. It was the fact that the exhibition was narrated in their native language, Spanish.
"It felt very emotional because as an immigrant you have to navigate these different systems and it's incredible to have this space open to me in this way," said Romero, a Salvadoran-American who grew up on the west side of Salt sea ​​town. "That inclusivity and accessibility wasn't available growing up as a Spanish-speaking, Salvadoran, Latina student."
The exhibition "From Monet to Kandinsky" is an immersive art exhibition that takes the audience through the works of several artists who lived during the Industrial Revolution through narration, music and moving digital images. It is the first immersive exhibition that the Leonardo Museum will offer in Spanish.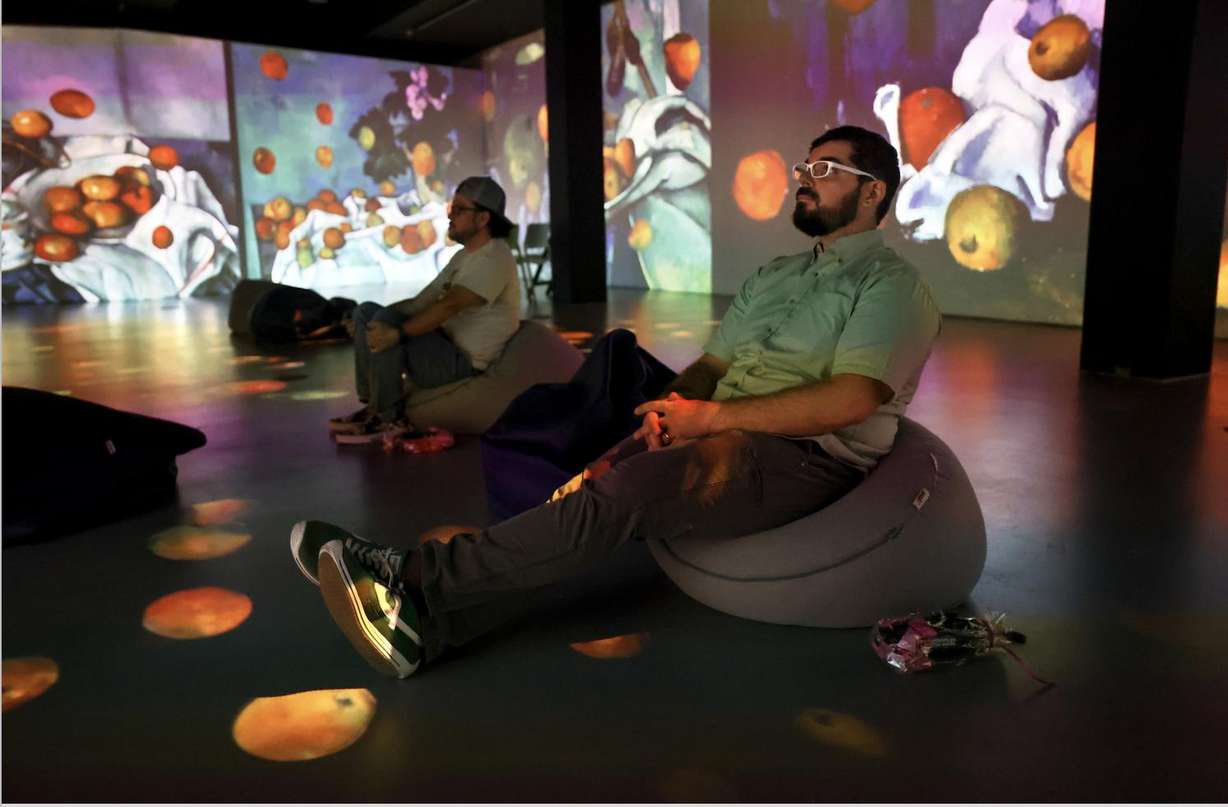 José V. Borjón, Mexico's chief consul in Salt Lake City, called the decision to offer a Spanish narration for the exhibition a critical step in removing barriers to arts and culture in Utah.
"We believe that if we show other cultural institutions that we have the audience and the interest, more people and organizations will change the program," Borjón said at a press conference. "This is for the Spanish speaking community and they should make the best of it."
Universal Exhibition Group, which creates content for immersive exhibitions around the world, already had narration files for From Monet to Kandinsky in Spanish. Alexandra Hesse, executive director of The Leonardo, said it was fortunate that the files already existed and that it was a decision that the museum wanted to show off becoming more accessible. The museum plans to offer more resources in Spanish in the future, such as B. Signage and programs.
"You will see a lot more of this in the coming years," said Hesse. "We also try to point out that this program exists and that it is important to offer it in Spanish. Hopefully we can inspire others to do the same so it becomes more normal for all of us to do it. "
The Leonardo is already collaborating with Artes de México for an artist-in-residence program that introduces a new Latino/Hispanic artist each month. Signage for the program is in Spanish and Spanish speakers are available to visitors every Saturday and Sunday during program events as well.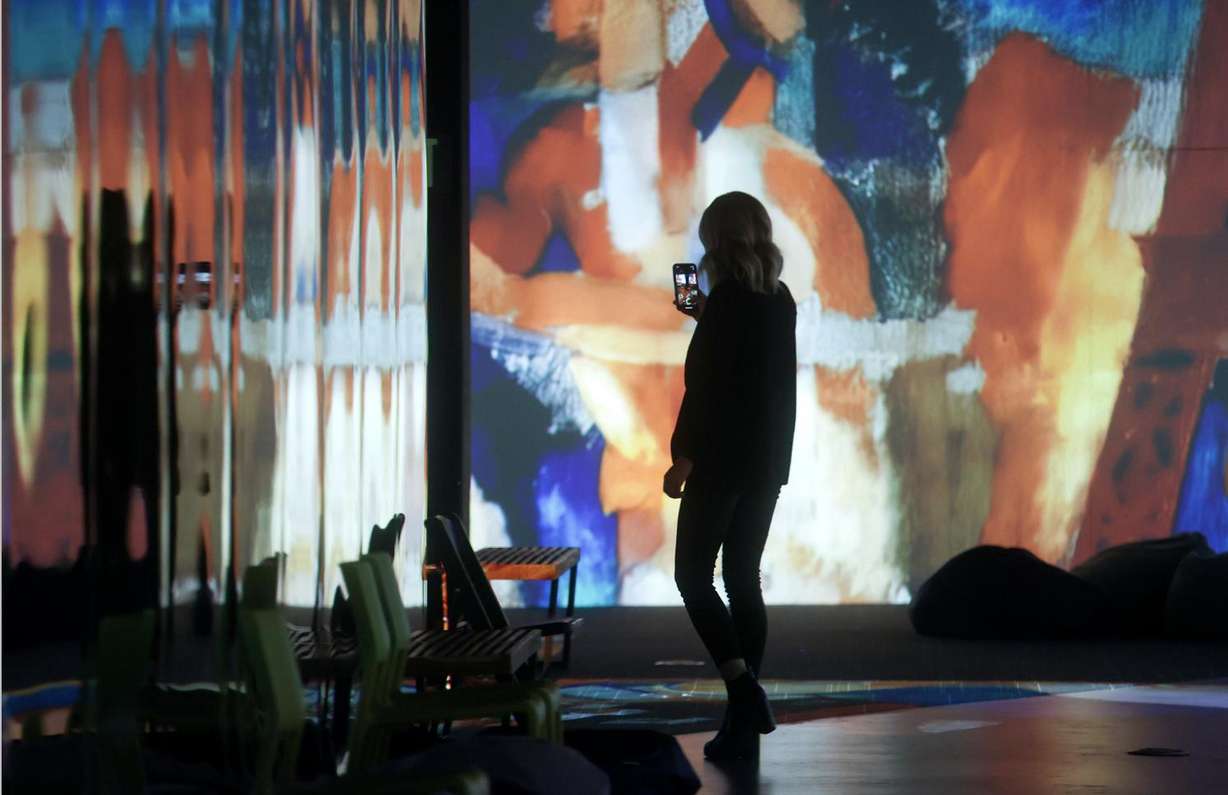 Fanny Guadalupe Blauer, executive director of Artes de México, agreed that offering the exhibition "From Monet to Kandinsky" in Spanish is a great example for other institutions of how to engage the state's largest ethnic community.
"It was about time," Blauer said, adding that art has traditionally been viewed as an exclusive space that many people see as too fancy or sophisticated.
"You mention Monet or Kandinsky – it's okay to say I don't know (who they are). But people immediately realize that distinction sounds challenging, so it's not for me," Blauer said. "But art is something that belongs to everyone. Art is everywhere."
Salt Lake City Councilwoman Ana Valdemoros encouraged individuals to visit the exhibit, calling it a step forward in showing other institutions the need for Spanish resources.
"What an opportunity to learn about modern art," Valdemoros said in Spanish during the press conference. "We have a very large, very diverse community and we are here waiting for opportunities to learn and engage."
More information, including exhibition times and ticket prices, can be found here.
×
photos
similar posts
The latest stories from Voces de Utah
Other stories that might interest you
#Salt #Lake #Museum #offers #immersive #art #exhibition #Spanish Source